We are currently open for online orders and dispatching as usual.
Please click here for information on IN STORE PICK UP Show less
If you choose to pick up your order in store, please contact us in advance on 1300 913 481 so we can safely process your order and payment, do not come until you have received a message notifying you that your order is ready for quick and easy collection. If you have not received a message, your order is not ready.
Please take care and stay safe.
Show less








Cabinet Locks Galore is the premium security solution company.
Cabinet Locks Galore have been providing expert advice and security solutions for 20 years to Cabinetmakers, Architects and the Shopfitting industry, with our vast range of locking options we can offer unique solutions for your next project.
Products are available for sale and delivery, to both commercial and domestic users. They can be purchased through us or our parent company, Locks Galore.
About Cabinet Locks Galore
Our experienced locksmith hardware team offer you the best quality products at great value prices with expert trade knowledge advice, on cabinet lock keying options ranging from keyed to differ, keyed alike or masterkeyed locks as well as an extensive range of keyless digital cabinet locks all with friendly service, and after sales support.
Cabinet Locks Galore is Australia's leading provider of a wide range of products for securing hinged or sliding, metal and timber cabinet doors, also a large range of stylish keyless combination and digital cabinet locks that require no complex wiring or external power are available to make access control easy, most can be retrofitted in place of standard keyed cam locks.
We have a large range of locks and accessories that are used and specified by our customers and architects on cabinets and lockers in gyms, spas, schools, government departments and offices.
Great functional stylish design is at the heart of all Cabinet Locks Galore products, which are designed to be secure and easy to install and with ease of use.
Cabinet Locks Galore is a division of Locks Galore.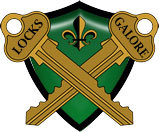 Contact Us
Have questions? Get in touch with the experts.